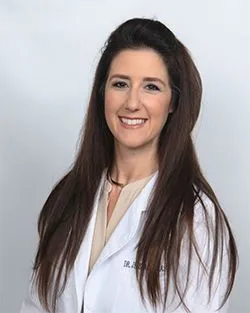 Jessica Cismas, D.M.D.
Dr Jessica Cismas joined the Aventura Dental Group family in 2017. She is the main general dentist in the practice.
Dr Jessica Cismas received her D.M.D. (Doctor of Medicine in Dentistry) in 2005 and completed a G.P.R.(General Practice Residency) in 2006, from University of Montreal and McGill University. She currently participates in dental group studies on a weekly basis and completes more than double the necessary continuing education courses.
In 2006, she moved to Manhattan, NY and worked for 12 years in a wide variety of dental offices. Dr Jessica Cismas uses her extensive training to deliver the highest level of dental care in a warm and gentle manner. She is passionate in helping others in the art of dentistry.
Dr Jessica Cismas has treated over 50,000 patients and has performed over 1,000 successful crowns, bridges, emergency treatments, root canals, fillings, extractions, night guards, veneers, flippers, Valplast, partial and full dentures, periodontal treatment and surgery and restorative implant dentistry. She also has a wealth of experience in sleep apnea dentistry, (TAP 3, EMA, Silent Nite), Voco, FIRSTFIT, Invisalign, Clear Correct, Botulism toxins (Botox and Dysport), Fillers and Snap On Smiles.
In her spare time, she enjoys spending quality time with her husband and four boys. She also loves to giving back to many beautiful organizations, painting and playing sports.
---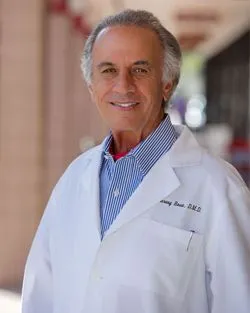 Harvey S. Rosa, D.M.D.
Dr. Harvey Rosa is a restorative dentist who moved to South Florida in 1974 from Boston Massachusetts. He received his BA in 1969 from Queens College in New York. Dr. Rosa received his dental training at Tufts Schools of Dental Medicine and completed his program with a D.M.D in 1974.
Upon completion of dental school, Dr. Rosa entered Mt. Sinai Hospital's GPR Program and graduated in 1975. For the past 30 years, Dr. Rosa has been in active practice with an emphasis on cosmetic, restorative, and implant dentistry.
Dr. Rosa is an active member of the American Dental Association,The Florida Dental Association, the East Coast Dental Society and the American Academy of Cosmetic Dentistry Dr. Rosa is also an active member in the Seattle Study Club Aventura.
---
---