Posts for tag: teeth whitening
By Aventura Dental Group
April 23, 2015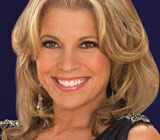 Vanna White has been a household name for the last 27+ years and is best known as the first female co-host of the game show, Wheel of Fortune. She radiates a warm, friendly, down-home appeal and says when describing herself, "what you see is what you get!" While this is quite true, there is so much more to her. She has received a star on the famous Hollywood Walk Of Fame, has starred in an NBC movie and written a book. She is even featured in The Guinness Book of World Records as TV's most frequent clapper, and most recently started her own line of yarn called Vanna's Choice with half of the proceeds going to St. Jude Children's Research Hospital. And while any one of these accolades could serve as the highlight of a lifetime for most, for Vanna they fall slightly short. Her favorite job is being mother to her son, Nicholas, and daughter, Giovanna.
The following are excerpts taken from an exclusive interview in Dear Doctor magazine, the premier oral healthcare resource for patients and consumers.
What is the secret to her dazzling smile?
Vanna's oral healthcare routine is the same today as it has been since her childhood — and one everyone can follow. She brushes her teeth at least twice a day (morning and at bedtime) and flosses her teeth daily. She also has strong feelings about flossing. "I think that flossing is the most important thing. I believe that dental floss helps a lot as it keeps your gums strong and looking younger."
What about bleaching, has she done it?
Absolutely! Vanna bleaches her teeth once or twice a year to help retain her naturally white teeth and to offset any discoloration from coffee and an occasional glass of red wine. "I have done over-the-counter and professional bleaching, but I do like the trays my dentist made because they fit perfectly." She also states, "Anything you can do professionally is probably better because I would assume that a dentist's ingredients are stronger than over-the-counter products."
Has she had any cosmetic dentistry?
When it comes to answering a question about cosmetic dentistry, Vanna is just as open and honest as she is about everything else — a trait for which she is known. "I had a bridge put in probably 30 years ago, where I had a tooth pulled and there was a space. And I did have a little tiny chip on one of my front teeth years ago that my dentist fixed. But that is it. Again, I feel very fortunate to have good teeth. The braces [from her childhood] straightened them out and there has been no need for any cosmetics since then."
Does she do anything to protect her teeth?
While she admits to occasionally forgetting to use her nightguard, a protective mouthguard worn during sleep, she firmly believes in their need. "I do sleep in a nightguard because I grind my teeth. I have a filling in the back that probably has been filled five times from grinding." She added, "Both of my children do have mouthguards that they wear for their sports."
Want a smile like Vanna's?
Contact us today to schedule an appointment or to discuss your questions about bleaching, cosmetic dentistry or mouthguards. You can also learn more about Vanna by reading the entire interview in the Dear Doctor article, "Vanna White — The Smile Defining America's Favorite Game Show — Wheel Of Fortune."
By Aventura Dental Group
December 29, 2014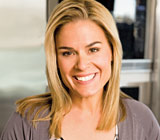 When asked about her dazzling white smile, Cat Cora, the first female iron chef on the hit television series Iron Chef America, freely admits to maintaining the brightness of her smile with professional whitening sessions.
"With what I do, whitening your teeth is like getting your hair done, your nails done and everything else you have to do to be on television," Cat recently told Dear Doctor magazine. However, she does have her limits. "I want my teeth to be white and healthy looking — but not stark white or looking like they could glow in the dark," she said with a laugh.
Cat's perceptions and experiences with tooth whitening may accurately describe Hollywood, but through the power of media, celebrities and their respective fan bases, having attractive white teeth has become a goal for most people. This is because white teeth are subconsciously associated with youth and virility.
Here in the dental office, we can use professional-strength "power bleaching" to whiten teeth several shades in a single visit. To prevent irritation to the area surrounding the teeth being treated, we isolate the gums and skin of the mouth with a protective gel or a rubber barrier known as a dental dam. After the whitening solution is placed on the teeth, the process may be supplemented by heat or a light source to activate or enhance peroxide release.
For bleaching teeth at home, our office can make custom-fitted bleaching trays that you fill with a gel form of carbamide peroxide. Sometimes this whitening gel can cause a temporary tooth sensitivity to hot and cold, but this normally lasts for no more than four days after you stop bleaching your teeth.
To learn more about tooth whitening, you can continue reading the Dear Doctor magazine article "Teeth Whitening." Or you can contact us today to schedule an appointment so that we can conduct a thorough examination and discuss what treatment options will be best for you. And to read the entire interview with Cat Cora, please see the article "Cat Cora."
By Aventura Dental Group
September 25, 2014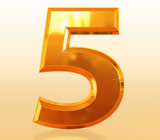 Nothing conveys confidence quite like a bright, white smile. Unfortunately, not all smiles are created equal. And, some smiles are much whiter than others. Whether your teeth have become discolored from food and drink or general wear and tear from aging, you may find yourself looking in the mirror one day wishing that there was a simple way to enhance your smile.
You've probably seen many over-the-counter products that claim to whiten your teeth. However, the strongest and fastest whitening solutions are those that are available in our office. There are many reasons why a professional whitening treatment might be the right solution for you. Here are a few:
Economical. Whitening is one of the least expensive cosmetic remedies available to improve a faded smile.
Convenient. Depending upon your time frame, you will be able to choose from whitening at home or in our office. With in-office whitening, we will apply a gel to your teeth and leave it on for about an hour. With take-home whitening, you'll receive custom-made trays that we will ask you to fill with the whitening gel and leave on your teeth 30 minutes a day, twice a week for about six weeks.
Effective. With professional whitening, your teeth will get anywhere from three to eight shades lighter. It's a noticeable difference that will surely help you regain confidence in your smile.
Low-Risk. Since whitening is a non-invasive procedure, the side effects are minimal. You may feel a bit of tooth sensitivity or gum irritation following treatment, but if such effects do occur, they will last no more than one to four days.
Easy to Maintain. Whether you choose in-office or take-home, your whitening treatment will likely last from six months to two years. The good news is that your new white smile will be easy to maintain. By avoiding tobacco and foods containing tannins such as red wine, coffee and tea, you will be able to preserve the brightness of your smile. You should also continue your regular oral care routine of brushing twice a day and flossing daily.
If you would like more information about teeth whitening, please contact us or schedule an appointment for a consultation. You can also learn more by reading the Dear Doctor magazine article "Important Teeth Whitening Questions Answered."