Posts for tag: braces
By Aventura Dental Group
August 05, 2015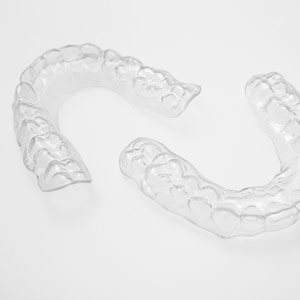 After months of wearing braces, the big day has arrived — they're finally off! Your teeth have been realigned and your smile is dazzling. You're finished with orthodontic treatment, right?
Not quite — because if you want to keep your new smile you have one more treatment phase to go — wearing a retainer. Without this phase there's a distinct possibility you could lose all the time, effort and expense of braces because your teeth could revert to their previous position.
To understand why, we have to consider how teeth can move in the first place. Although it may seem like your teeth are rigidly fastened to the jawbone, they're actually held in place by the periodontal ligament, a strong, elastic gum tissue that lies between the teeth and the bone. Tiny fibers from the ligament attach to the teeth on one side and to the bone in a similar manner on the other side.
When pressure is applied to the tooth as happens with braces, the bone around the side of the tooth in the direction of the force will begin to dissolve (resorb), allowing the tooth to move in that direction. New bone will then build up on the other side to stabilize the tooth. Once the pressure is removed (when we take the braces off), there's a tendency for the teeth, bone and gums to "remember" the old position and try to revert back.
The answer is a removable mouth appliance known as a retainer. Custom-designed to fit the teeth's new position, the retainer helps hold the teeth in place until the bone completely sets around them. In the beginning, you may need to wear the retainer around the clock and then later only at night while you sleep. While you may only need to wear it for a few months (especially if you're an adolescent or young adult) some patients may need to wear some form of retainer indefinitely. Your orthodontist will advise you how long depending on your individual situation.
While retainers may seem like an inconvenience, they're extremely important for keeping or "retaining" the teeth in their new and better position. Following through on this important phase of treatment will help ensure you'll keep your new smile for a long time to come.
If you would like more information on retainers, please contact us or schedule an appointment for a consultation. You can also learn more about this topic by reading the Dear Doctor magazine article "Why Orthodontic Retainers?"
By Aventura Dental Group
July 06, 2015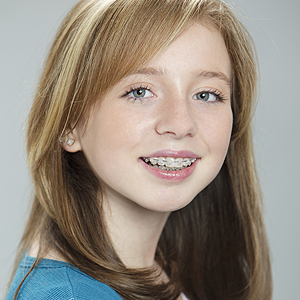 In many ways, the teenage years are the best time to have orthodontic treatment. It's a good time emotionally because your teen is likely to have friends who also wear braces; orthodontic treatment becomes a rite of passage they can go through together. It's also advantageous in a physical sense because all 20 baby teeth have come out, and most of the 32 adult teeth (except the 4 wisdom teeth) have emerged. At the same time, especially with younger teens, jaw growth is not yet complete — allowing orthodontists to harness the growing body's natural adaptability. We can use a variety of appliances to do that — some of which weren't around a generation ago!
Appliance Choices
In many cases, traditional metal braces are still the best way to achieve the desired results. However, these are not the "train tracks" of old. Braces are smaller and lighter, with brackets that are cemented to the front surfaces of teeth rather than to bands that encircle the entire tooth (except in the very back). Braces can be made much less noticeable by using ceramic brackets that are clear or tooth-colored; however, ceramic brackets are easier to break than metal. An even stealthier way to undergo orthodontic treatment is with clear aligners. These removable clear plastic "trays" are custom made with the help of computer software that divides the treatment process into two-week stages. After each two-week period, the tray is changed and the next stage of movement takes place until the teeth are in correct alignment. The Invisalign system has two modifications especially for teens: "eruption tabs" that hold space open for emerging molars, and "compliance indicators" that can tell parents and orthodontists if the teen is keeping the trays in for the prescribed amount of time. We'd be happy to discuss whether clear aligners would be an option for your child.
Keeping It Clean
No matter which type of appliance is used, oral hygiene becomes even more important during orthodontic treatment. Wearing braces presents special challenges in terms of keeping teeth clean; however, it's extremely important to do an effective job every day so that gums do not become inflamed and cavities do not develop. It's far easier to clean teeth with clear aligners, which can be removed, but the aligners themselves can build up bacteria, leading to the same types of oral health issues if they are not cleaned each day.
Making It Count
Another way in which orthodontic treatment will not vary regardless of the type of appliance chosen is the necessity of a retention phase. Everyone who has their teeth straightened (and this goes for adults and younger kids, too) must wear a retainer to hold the teeth in their new and improved alignment while new bone grows around them. Yes, braces are easier to wear than they used to be… but no one wants to wear them twice!
If you have questions about braces for your teen, please contact us or schedule an appointment for a consultation. You can learn more by reading the Dear Doctor magazine articles "Clear Aligners for Teenagers" and "The Magic of Orthodontics."
By Aventura Dental Group
February 27, 2015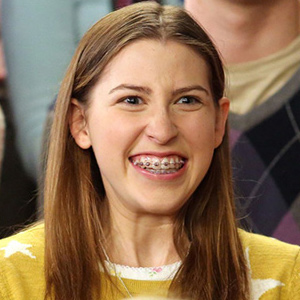 Fans of the primetime TV show The Middle were delighted to see that high school senior Sue, played by Eden Sher, finally got her braces off at the start of Season 6. But since this popular sitcom wouldn't be complete without some slapstick comedy, this happy event is not without its trials and tribulations: The episode ends with Sue's whole family diving into a dumpster in search of the teen's lost retainer. Sue finds it in the garbage and immediately pops it in her mouth. But wait — it doesn't fit, it's not even hers!
If you think this scenario is far-fetched, guess again. OK, maybe the part about Sue not washing the retainer upon reclaiming it was just a gag (literally and figuratively), but lost retainers are all too common. Unfortunately, they're also expensive to replace — so they need to be handled with care. What's the best way to do that? Retainers should be brushed daily with a soft toothbrush and liquid soap (dish soap works well), and then placed immediately back in your mouth or into the case that came with the retainer. When you are eating a meal at a restaurant, do not wrap your retainer in a napkin and leave it on the table — this is a great way to lose it! Instead, take the case with you, and keep the retainer in it while you're eating. When you get home, brush your teeth and then put the retainer back in your mouth.
If you do lose your retainer though, let us know right away. Retention is the last step of your orthodontic treatment, and it's extremely important. You've worked hard to get a beautiful smile, and no one wants to see that effort wasted. Yet if you neglect to wear your retainer as instructed, your teeth are likely to shift out of position. Why does this happen?
As you've seen firsthand, teeth aren't rigidly fixed in the jaw — they can be moved in response to light and continuous force. That's what orthodontic appliances do: apply the right amount of force in a carefully controlled manner. But there are other forces at work on your teeth that can move them in less predictable ways. For example, normal biting and chewing can, over time, cause your teeth to shift position. To get teeth to stay where they've been moved orthodontically, new bone needs to form around them and anchor them where they are. That will happen over time, but only if they are held in place with a retainer. That's why it is so important to wear yours as directed — and notify us immediately if it gets lost.
And if ever you do have to dig your retainer out of a dumpster… be sure to wash it before putting in in your mouth!
If you would like more information on retainers, please contact us or schedule an appointment for a consultation. You can learn more in the Dear Doctor magazine articles "The Importance of Orthodontic Retainers" and "Why Orthodontic Retainers?"