Posts for: November, 2015
By Aventura Dental Group
November 26, 2015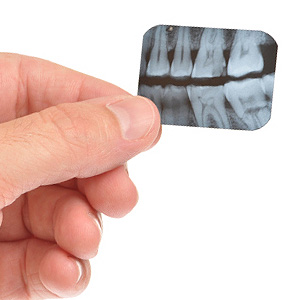 One of the most widely used forms of dental imaging is the bitewing x-ray. So called because of the shape of the device that holds the exposable film a patient clenches between their back teeth, the bitewing x-ray is an effective means for detecting the earliest stages of tooth decay.
These early signs are small lesions on a tooth surface caused by mineral loss in the enamel. While we can identify them on front teeth through visual examination or bright lighting, they're nearly impossible to see on the biting surfaces of back teeth. The bitewing x-ray solves this problem.
During the procedure, a narrow beam of x-rays is directed at the back teeth area. Since X-rays can transmit through solid matter, they pass through the teeth and gums to expose the film attached to the bitewing assembly.
X-rays pass through matter at different rates depending on the density of the tissue — a slower rate for harder tissues like teeth and bone and a faster rate for soft tissues like the gums. As a result, x-rays through teeth expose less of the film and appear as a lighter image than the gums. This difference is so precise even a tooth's softer dentin appears slighter darker than its harder outer enamel.
This precision helps us identify decay lesions. Because the lesions on the enamel are less dense than the normal enamel, they'll appear as dark spots. By detecting them at this stage we have a better chance for reversing the effects of decay or at least minimizing damage that's already occurred.
Because x-rays emit radiation, there's a natural concern about over-exposure and we go to great lengths to reduce it. Children may undergo a bitewing x-ray twice a year for developing teeth, while adults with healthy teeth are typically x-rayed just once a year. Advances in digital film and other technology have also helped lower the exposure rate.
Today's standard 4-film bitewing x-ray produces about four days worth of what we receive on average from normal background radiation, so the health risk is quite negligible. The benefit, on the other hand, is much greater — the early detection of tooth decay could ultimately save a tooth.
If you would like more information on the use of bitewing x-rays in dental care, please contact us or schedule an appointment for a consultation.
By Aventura Dental Group
November 11, 2015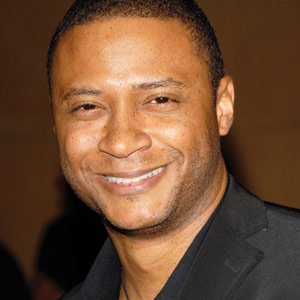 Can you have healthy teeth and still have gum disease? Absolutely! And if you don't believe us, just ask actor David Ramsey. The cast member of TV hits such as Dexter and Arrow said in a recent interview that up to the present day, he has never had a single cavity. Yet at a routine dental visit during his college years, Ramsey's dentist pointed out how easily his gums bled during the exam. This was an early sign of periodontal (gum) disease, the dentist told him.
"I learned that just because you don't have cavities, doesn't mean you don't have periodontal disease," Ramsey said.
Apparently, Ramsey had always been very conscientious about brushing his teeth but he never flossed them.
"This isn't just some strange phenomenon that exists just in my house — a lot of people who brush don't really floss," he noted.
Unfortunately, that's true — and we'd certainly like to change it. So why is flossing so important?
Oral diseases such as tooth decay and periodontal disease often start when dental plaque, a bacteria-laden film that collects on teeth, is allowed to build up. These sticky deposits can harden into a substance called tartar or calculus, which is irritating to the gums and must be removed during a professional teeth cleaning.
Brushing teeth is one way to remove soft plaque, but it is not effective at reaching bacteria or food debris between teeth. That's where flossing comes in. Floss can fit into spaces that your toothbrush never reaches. In fact, if you don't floss, you're leaving about a third to half of your tooth surfaces unclean — and, as David Ramsey found out, that's a path to periodontal disease.
Since then, however, Ramsey has become a meticulous flosser, and he proudly notes that the long-ago dental appointment "was the last we heard of any type of gum disease."
Let that be the same for you! Just remember to brush and floss, eat a good diet low in sugar, and come in to the dental office for regular professional cleanings.
If you would like more information on flossing or periodontal disease, please contact us today to schedule an appointment for a consultation. You can also learn more by reading the Dear Doctor magazine article "Understanding Gum (Periodontal) Disease."